Strengthening the Hearts, Minds & Bodies of Female Care Providers
Ladies, 
Join us for a day of massages, door prizes, vendors, breakfast, lunch & wine mixer, but most of all learning what it means to be well!
Beyond the Sky Solutions (BTSS) realizes there is an increasing need for education on the various aspects of providing senior care and knowing which resources are available and how to utilize them. 
Women who are caregivers or operate a business caring for others need to monitor their physical and mental health due to the added responsibilities of caregiving. 
T
his event is being held during National Women's Health Week, an observance led by the U.S. Department of Health and Human Services Offices.  The goal of this office is to empower women to make their health a priority.    
To view full program and speakers or to register, click on the link below.
Register Now!
Thursday May 15, 2014 from 8:30 AM to 4:00 PM PDT
Where
DoubleTree by Hilton

7450 Hazard Center Drive
San Diego, CA 92108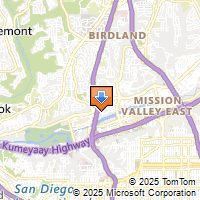 We Fund Your Projects! We have Off Market Closed Sale Properties and Revenue Generating Businesses for Sale! kellencapital.com
Get the Funding Your Business Needs! AmeriFunding.Net Get Business Cash Now! amerifunding.net